I've got a bunch of colors, not going to name them but this is my
sample load i ordered.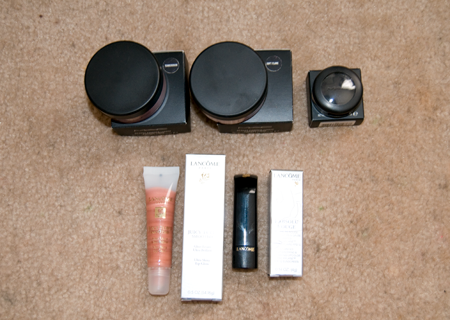 Mac Beauty Powder loose in Soft Flame and Tenderdusk, Mac Carbon Eyeshadow
Lancome's Juicy Smoothie Gloss in "Simmer" and Lancomes Absolu Lipstick in Rich Cashmere
(i preferrably would like NYX lipsticks though)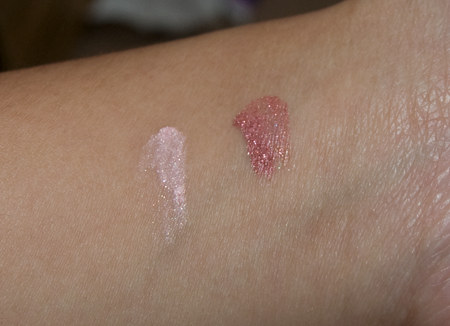 Swatches of Tenderdusk and Soft Flame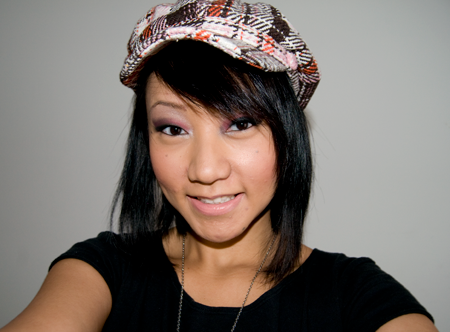 I'm wearing Tenderdusk as a highlighter and peachykeen on my cheeks.
Rich Cashmere on my lips!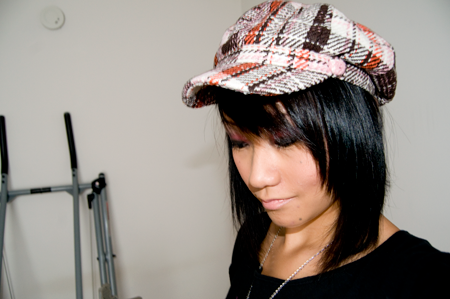 I'm starting to collect hats, seriously. I love this one cause it's comfy and
it's pink and brown!
Hunny took me shopping, I really don't know why but it felt like
Christmas to me or something LOL, he let me put anything in the cart
reguardless of price!
here he is, the sunshine of my day. surprisingly he has not gotten tired of
my makeup and he always asks me when i'm in a bad mood if i want more.
lol, we've been through so much. come november will be our 2 year anniversary
of being married. i love you nee! (i call him nee cause i think it's cute) :P