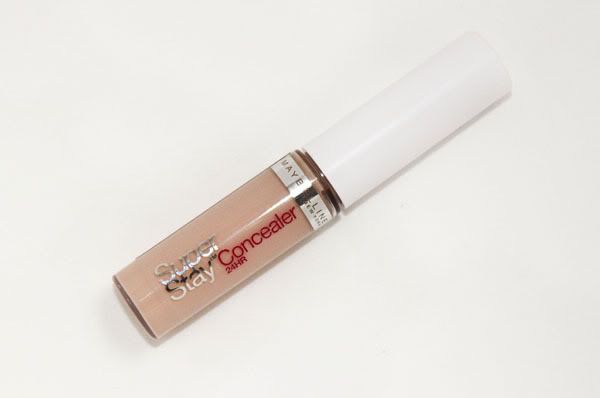 Why You'll Love It
SuperStay™ 24HR Concealer provides natural-looking coverage that lasts all day
Conceals imperfections, flaws, undereye darkness and circles
24-hour wear, No Transfer
Oil-Free, non-comedogenic, dermatologist tested, ophthalmologist tested, fragrance-free
------------------------
Overall Rating: 4 out of 5 *'s
Price: 5 out 5 *'s
Product Delivery: 4 out of 5 *'s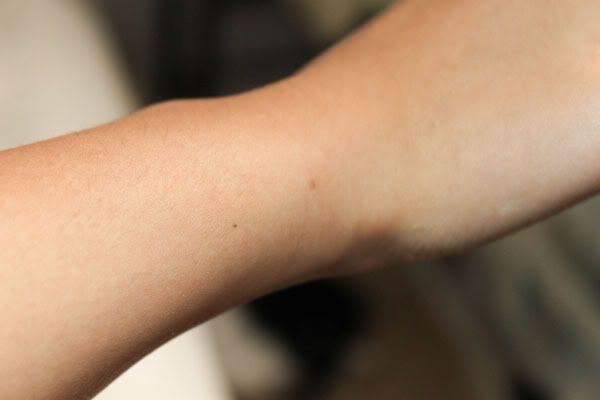 Here is a brown spot on my wrist that I am testing the product on to show you the coverage.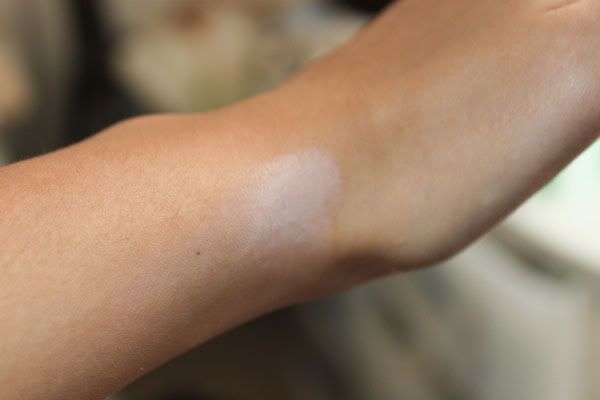 ..and that is it blended and dried! Full coverage!!
I gave this 4 out of 5 stars because it dries really fast. You have to do one eye at a time. The best thing to do is to make sure you wear a primer underneath your eyes or moisturize. I use my fingers to pat it out and blend.
This is great for undereye circles. Most concealers that I try usually fade but this one stays put. I bought it for $6.48 at Wal-Mart so it's a steal. I haven't had any breakouts or weird reactions to this concealer and I am loving it.
I did buy a really light shade for my skintone..lol. But for some reason it works for me since I am just using it for my dark circles. I have really, I mean really bad circles from not taking care of my skin when I was in high school. I never wore sunscreen so I think that made it worse :P But I apply this on after my primer, let it sit then apply my foundation over it. It really brightens under my eyes and I love it.
Some might find this too drying..which is why I said to make sure you moisturize or wear primer underneath it. It is a great price and a steal in my case. I have an Estee Lauder one and I like this one much better. As far as blemishes go, this might work for them too. I haven't tried since I only use this for my dark circles.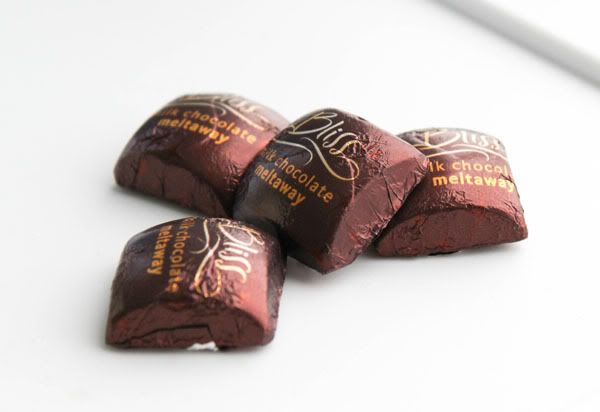 ..i wanted to take a picture of these because they are soothing my mind :P My monthly friend is on her way to visit and all I have been thinking about it eating chocolate.
----------------
So today the lil fam went out to eat at Lotus Thai which is our favorite Thai restaurant here. They've got a buffet and is awesome! I mean they've got papaya, egg rolls, seasoned chicken wings, pad thai, fried rice, and a ton of other stir frys, plus they've always got some sorta sweet coconut dessert thing there that switches on and off. It's not big but they flavors they have are awesome.
Anyways I am standing in line and I see that they are bringing out more egg rolls and chicken wings, since they were running out. ..and then all of a sudden, these damn chinese ladies (i don't mean to offend anyone) that are most likely over 30 and their grandma budge in front of me. Not only that, I know it's a buffet but they grab 3 of each of everything. I was pretty irritated because I was standing there patiently waiting for them to finish and they didn't even acknowledge or say sorry that they pretty much shoved me out of the way. I am just complaining and I told my husband that I couldn't believe the granny budged me too! They were also being rude to the staff members there and asking what was in each dish and if there was fish sauce in the food, and the staff lady says, "we have fish sauce in all of our food that we cook!" lol ..come on it's a staple in asian cuisine.
but ya, i just wanted to write about it because thinking about it still irritates me.