I bought this today and let me tell you...........
it is the best lotion i've ever bought for $5! It made my legs look super sexy and smooth, not only that but my legs really did feel soft and silky.
It smells like a lemon cake, seriously. I smells good, lemon cake with frosting I must add. I was just really surprised at how well it moisturized my skin. try it, it won't hurt.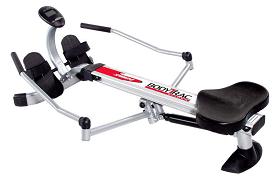 It has been almost or officially one year since i've had my gazelle and I believe my body is getting used to it. It's pretty much a free breeze for me getting on there. So now I need something to amp up and tone my body. I don't really care about losing weight, I want to see muscles and lean meat! So the hubsters let me order the Stamina Body Glider and it's supposed to target all places on my body especially my abs! Can't wait to get it.