..my main purpose of the video was ..the eyelashes! they definitely make a difference!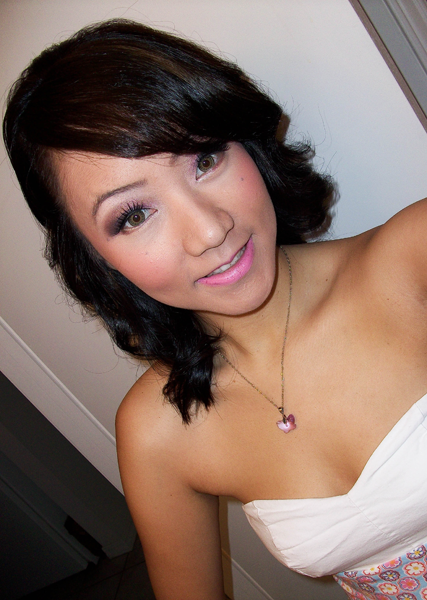 My look for the day. Didn't last too long because I was worn out! After we got home from Seoul Garden I was pooped :( but I forced myself to go grocery shopping because I like staying home with the hubs on Sundays. Also at the commissary, it was CROWDED. (good thing i was in sweats and a hoody) like Whoa! I know that there are going to be tons of Thanksgiving dinners. I've decided that i'm going to make a pie, eggrolls (lol), green bean casserole, and we're bringing dinner rolls along to the hub's friends place.


..notice something? my hair is dark brown! it looks almost black but it's not. i miss my highlights but i colored it back since my hair is falling out due to giving birth and my roots were showing big time. ..and yes i have been feeling a bit better about the bod. i want to be able to feel good in a swimsuit in the summer time. ..and yes i love this pose. i did this pose for my senior picture also lol.